About Marin RV Park
Marin Park is an 87 space Recreational Vehicle Park located in the heart of Marin. As the closest recreational vehicle park to San Francisco, it's just 10 miles north of the Golden Gate Bridge. If you're planning an RV trip to San Francisco, Marin Park is the perfect place for your stay. As the nearest RV campground to San Francisco, the park is within walking distance of public transit services like the Larkspur Ferry and Golden Gate Transit (the bus). We offer a full range of amenities, including water and electrical RV hookups, laundry machines, and free Wi-Fi and cable TV. Pet-owners can enjoy a scenic dog walking area that overlooks the San Francisco Bay, and summer lodgers can cool off in our heated swimming pool. Plus, the park is staffed 24/7 to provide for any emergency needs that may arise. Both short- and long-term lodgers are welcome at Marin Park, so regardless how long you plan to stay, we have a space for you.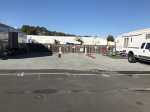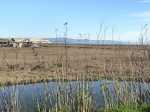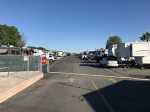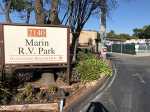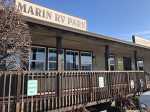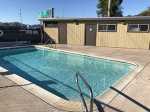 Available Camping
---
Tent
Non-Motorized RV
Motorized RV
Glamping
Boondocking
Services
---
Electricity Hookups
Fresh Water
Sewer/Dumping
Trash Disposal
Cable/Satellite TV
Laundry
Connectivity
---
Cell Phone Service
Wifi/Internet
Radio Coverage
Recreation
---
Swimming Pool(s)
Playgrounds
Hiking/Trails
Beach
Forrest
What is the phone number for Marin RV Park?
The phone number for Marin RV Park is (415) 461-5199.
---
Where is Marin RV Park located?
Marin RV Park is located at 2140 Redwood Highway , Greenbrae, CA 94904
---
What is the internet address for Marin RV Park?
The website (URL) for Marin RV Park is https://www.marinrvpark.com/
---
What is the latitude and longitude of Marin RV Park?
You can use Latitude: 37.94041460 Longitude: -122.51397120 coordinates in your GPS.
---
Is there a key contact at Marin RV Park?
You can contact Marin RV Park at (415) 461-5199.

v