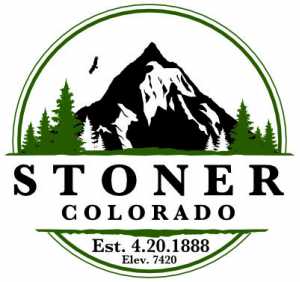 About Stoner RV Resort
There's just something about Stoner, Colorado that keeps folks coming by. Maybe its our namesake creek, the lush green valley, or maybe folks just like to be high up (our town sits at about 7,420 ft).

Located just 45 miles from Telluride Colorado, our little town is perfectly situated for exploring all of the great outdoor adventures in the surrounding area. Whatever the reason, we're happy to have so many friends and thought it was about time to show a little hospitality.

So come, relax in this beautiful and green-friendly environment. We're surrounded by mountains and 100 foot conifers that provide a secluded setting, hidden from the highway. Six of our RV pads are shaded by pines and six decorated with sunny aspens. All 24 sites are back-in against the mountain or Stoner Creek.

Whether you are an over-night camper or with us for an extended stay, our onsite amenities and friendly staff will make you feel at home.
Available Camping
---
Tent
Non-Motorized RV
Motorized RV
Boondocking
Allowed Vehicles
---
Passenger Vehicles
Off-Road Vehicles
Commercial Vehicles
Dirt Bikes
ATV/UTV
Bicycles
Services
---
Electricity Hookups
Fresh Water
Sewer/Dumping
Trash Disposal
Propane
Laundry
Hot Showers
Recreation
---
Fishing
Swimming Hole(s)
Picnic Sites
Hiking/Trails
Biking
Forrest
Winter Sports
What is the phone number for Stoner RV Resort?
The phone number for Stoner RV Resort is (970) 882-0120.
---
Where is Stoner RV Resort located?
Stoner RV Resort is located at 25113 Co 145 , Dolores, CO 81323
---
What is the internet address for Stoner RV Resort?
The website (URL) for Stoner RV Resort is https://stonerrvresort.com
---
What is the latitude and longitude of Stoner RV Resort?
You can use Latitude: 37.59080130 Longitude: -108.32048630 coordinates in your GPS.
---
Is there a key contact at Stoner RV Resort?
You can contact Stoner RV Resort at (970) 882-0120.