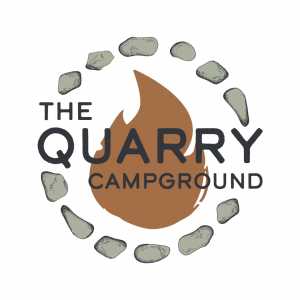 About The Quarry Campground
Explore forests, beaches, and historic locations. Our winding creeks and rocky coves are sure to enchant. Easily accessible from I-84 and CT 30, this beautiful wooded property has returned to service as Tolland's premier family-focused campground with child-centric activities. We've kept the woodsy 'camping' feel while upgrading all the amenities.

Less than 40 miles from the ocean shores of Connecticut and Rhode Island, the Quarry Campground offers a seasonal outdoor camping experience May through October when the weather is delightful.

From snuggling in the cozy comforts of your own RV to hiking on the park trails and enjoying big city conveniences in nearby Hartford, you'll find your stay at The Quarry Campground to be the perfect combination of safety, serenity, excitement, and adventurous outdoorsy fun.
Available Camping
---
Tent
Non-Motorized RV
Motorized RV
Big Rig / Pull Through
Allowed Vehicles
---
Passenger Vehicles
Commercial Vehicles
Bicycles
Services
---
Electricity Hookups
Fresh Water
Trash Disposal
Propane
Laundry
Connectivity
---
Cell Phone Service
Wifi/Internet
Recreation
---
Fishing
Swimming Hole(s)
Playgrounds
Picnic Sites
Hiking/Trails
Biking
Forrest
What is the phone number for The Quarry Campground?
The phone number for The Quarry Campground is (860) 875-8325.
---
Where is The Quarry Campground located?
The Quarry Campground is located at 704 Shenipsit Lake Rd , Tolland, CT 06084
---
What is the internet address for The Quarry Campground?
The website (URL) for The Quarry Campground is https://www.thequarrycampground.com/
---
What is the latitude and longitude of The Quarry Campground?
You can use Latitude: 41.90923990 Longitude: -72.40493960 coordinates in your GPS.
---
Is there a key contact at The Quarry Campground?
You can contact The Quarry Campground at (860) 875-8325.
The Quarry Campground Reviews