About Pine Island Resort
Pine Island RV and Marina is a family friendly RV park located directly on Lake George. We offer a full service park store, bait shop, bar, laundry, boat ramp, 40 boat slips, and 34 RV spots. Located on the 2nd largest lake in Florida, Lake George promotes premium fishing opportunities, serene hiking trails and access to several stunning natural springs. Within 1 hr of Daytona and Ormond Beach, Ocala, and just about 1.5 hrs from Orlando.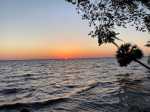 Available Camping
---
Tent
Non-Motorized RV
Motorized RV
Big Rig / Pull Through
Allowed Vehicles
---
No Motorized Vehicles Allowed
Passenger Vehicles
Off-Road Vehicles
Commercial Vehicles
Dirt Bikes
ATV/UTV
Bicycles
Services
---
Electricity Hookups
Fresh Water
Sewer/Dumping
Trash Disposal
Gasoline
Laundry
Recreation
---
Boat Ramps
Water Skiing
Fishing
Swimming Hole(s)
Overlanding/OHV
ATV
Horseback Ridding
Picnic Sites
Hiking/Trails
Biking
Forrest
Facilities
---
Restrooms
Cafe/Snack Bar
General Store
RV Store
Camping Store
Marine Store
What is the phone number for Pine Island Resort?
The phone number for Pine Island Resort is (386) 749-2818.
---
Where is Pine Island Resort located?
Pine Island Resort is located at 1600 Lake George Road , Seville, FL 32190
---
What is the internet address for Pine Island Resort?
The website (URL) for Pine Island Resort is https://pineislandlakegeorge.com/
---
What is the latitude and longitude of Pine Island Resort?
You can use Latitude: 29.31055580 Longitude: -81.54558720 coordinates in your GPS.
---
Is there a key contact at Pine Island Resort?
You can contact Pine Island Resort at (386) 749-2818.
Pine Island Resort Reviews