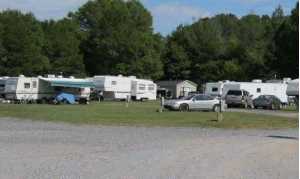 Address:
3851 Watts Bar Highway
Spring City, TN 37381
Website:
https://www.bitnersrvpark.com
Phone:
(423) 702-1931
Alternate Phone:
(423) 452-1011
About Bitner's RV Park
We are Stephen and Paulette Bitner. We purchased the park in Sept of 2014 in hopes to make it a clean, friendly place for travelers to call home. We have a 39 space RV Park with Water, Sewer, Electric (50 and 30 amp) and cable on most sites. We have 2 new shower houses, a pavilion with grills and picnic tables. We also have a coin laundry facility onsite. Bocci Ball and Corn hole is available to play as well.
On site is a Convenience Store with a Deli, Bait and Tackle and RV Supplies. We carry all types of fishing lures, terminal tackle, live bait, RV supplies and some hot tub and pool care products.
Our Deli is open at 6am - 8pm Mon-Fri and 8am-8pm on Saturday. We have a wonderful home cooked breakfast, lunch and supper. If you like home cooking then you will love our deli. Our lunch menu items are available all day Breakfast is available until 10:30am m-f.
New this year is we are now offering Weekend Tent Camping. All sites have water and power hookups.
We feel that the customers are the most important. We strive to have one of the cleanliest and friendliest atmospheres in Spring City. We love to hear your fishing stories and stories of the town and your travels. Stop in sometime and enjoy a hot meal.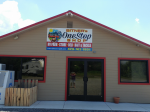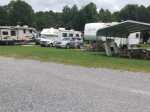 What is the phone number for Bitner's RV Park?
The phone number for Bitner's RV Park is (423) 702-1931.
---
Where is Bitner's RV Park located?
Bitner's RV Park is located at 3851 Watts Bar Highway , Spring City, TN 37381
---
What is the internet address for Bitner's RV Park?
The website (URL) for Bitner's RV Park is https://www.bitnersrvpark.com
---
What is the latitude and longitude of Bitner's RV Park?
You can use Latitude: 35.63611270 Longitude: -84.82502080 coordinates in your GPS.
---
Is there a key contact at Bitner's RV Park?
You can contact Bitner's RV Park at (423) 702-1931.