About Rio RV Park
"Rio RV Park is a hidden gem off of I-10. This park features spacious lots offering full-service hook-ups, and competitive rates on daily, weekly, and monthly stays. On-site amenities include Wi-Fi, coin-less laundry room, Luxury Bathrooms/Showers, playground and more! Don't leave your furry family members behind; they will love the dog park. Conveniently located between Beaumont & Houston, where you can enjoy fishing, restaurants, water parks, museums, and many other exciting local attractions. Whether you are staying for a week or just passing through, you will be happy you parked at Rio RV Park!"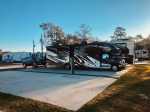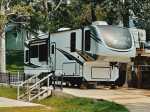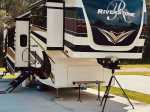 Available Camping
---
Tent
Motorized RV
Big Rig / Pull Through
Allowed Vehicles
---
Passenger Vehicles
Bicycles
Services
---
Electricity Hookups
Fresh Water
Sewer/Dumping
Trash Disposal
Propane
Laundry
FREE Ice
Gated Community
24 hours Suveilance
Firewood
Connectivity
---
Cell Phone Service
Wifi/Internet
Recreation
---
Fishing
Playgrounds
Picnic Sites
Biking
Fire Rings
Outdoor Games
BBQ
Family Room
Discounts
---
Passport America
Good Sam Club
AAA
What is the phone number for Rio RV Park?
The phone number for Rio RV Park is (281) 782-1704.
---
Where is Rio RV Park located?
Rio RV Park is located at 25128 Interstate 10 , Wallisville, TX 77597
---
What is the internet address for Rio RV Park?
The website (URL) for Rio RV Park is https://www.riorvpark1.com/
---
What is the latitude and longitude of Rio RV Park?
You can use Latitude: 29.83937280 Longitude: -94.65535990 coordinates in your GPS.
---
Is there a key contact at Rio RV Park?
You can contact Rio RV Park at (281) 782-1704.

v