About North Woods Park
North Woods Park located in the NE part of Bremer County consists of 82 acres.

The park offers a variety of recreational activities for area citizens and visitors. Over 1 mile of trail winds through the park and Wilson Grove Wildlife Area. A picnic area with a playground provides safe day-use recreation. A sand volleyball court and horseshoe pits are also available. Two shelters with electricity are accessible on a first come - first serve basis unless reserved.

The campground offers both 20 and 30 amp electrical outlets. Camping is on a first come - first serve basis. The park has two wells for drinking water and a pit latrine for restrooms. A modern restroom and shower facility is available.

Fishing is available at the two ponds in the Wilson Grove Wildlife Area, a short walk from the campground. Wilson Grove (90 acres) joins North Woods Park on the north side including timber, upland, and river bottom. Abundant wildlife provides a rewarding experience for hunters, fishing enthusiasts and wildlife watchers.

A.F. Miller Preserve is nestled within North Woods and designated a state preserve in 1985. Geologically, the preserve is a depression in the flood plain of the Little Wapsi River. Over time, the wetland has become partially filled with silt and vegetation. This process has allowed the area to become slightly acidic and overgrown with trees. Today, this bog harbors several of Iowa's rare and endangered plants. Purple-Fringed Orchid, Cotton Grass, Bog Birch, White Turtlehead and several species of Gentian all grow within the preserve.

The park gate is open from May 1st to October 31st. The park is closed to vehicle traffic after October 31st, however, remains open for a multitude of recreational activities and is accessible by walking.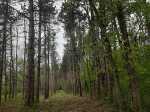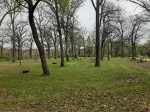 Available Camping
---
Tent
Non-Motorized RV
Motorized RV
Allowed Vehicles
---
No Motorized Vehicles Allowed
Services
---
Electricity Hookups
Fresh Water
Trash Disposal
Recreation
---
Fishing
Playgrounds
Picnic Sites
Hiking/Trails
What is the phone number for North Woods Park?
The phone number for North Woods Park is (319) 882-4742.
---
Where is North Woods Park located?
North Woods Park is located at 1249 Yuma Ave. , Sumner, IA 50674
---
What is the internet address for North Woods Park?
The website (URL) for North Woods Park is https://www.mycountyparks.com/County/Bremer/Park/North-Woods-Park.aspx
---
What is the latitude and longitude of North Woods Park?
You can use Latitude: 42.86778550 Longitude: -92.09325900 coordinates in your GPS.
---
Is there a key contact at North Woods Park?
You can contact North Woods Park at (319) 882-4742.