7 Best Hiking Boots
Whether you are hiking in a slopy mountain or trekking in rough terrain, the part of your body that does most of the work is your feet. That is why as much as possible, you need to protect it with high-quality shoes and boots. Of course, these boots should not just be durable; they should also be ergonomic in design and has the capacity to prevent ankle injuries, cuts, and bruises.
There are many hiking boots in the market. However, not all hiking boots are created equal. In this article, we will be reviewing some of the best hiking boots we can find to guide you in choosing which one is best suited for your needs.

Salomon Quest 4D 3 GORE-TEX Men's Backpacking Boots
Quest 4D 3 gtx is all about walking comfort, with technologies to reduce fatigue over the duration of your treks. Light and cushioned with running shoe adapted technology, yet supportive enough for backpacking, this boot helps you get to the next campsite with happier feet. It is made with rubber sole and Salomon 4D advanced Chassis guides the foot, even on the toughest terrain that reduces fatigue during long days on the trail. A new 4D Advanced Chassis design enables more forefoot flexion for a smoother ride that flows from step to step. It has been improved that the outsole of Quest 4D 3GTX is with a new lug design to have a better grip on all surfaces.
Pros
Good ankle support
Good grip
Comfortable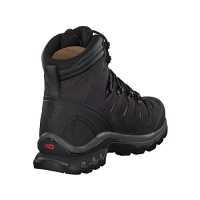 Our Take
There are two functions that makes or breaks a hiking boots. First is good grip, which allows the shoes to stay put and prevent sliding through the mud or small rocks. A good grip does not only prevent injuries but it allows you to move faster and more comfortable. The second is good ankle support. Ankle support plays a vital role in preventing over fatigue. It also helps prevent ankle injuries. The good thing is that the Salomon Quest 4D 3 GORE-TEX Men's Backpacking Boots has both of these functions and nailed them altogether.

The Solomon Quests gives you the NEEDED foot/ankle support, especially going downhill to PREVENT blister formation and it has brilliant ankle support that you can reinforce by tying your laces up to the highest portion of the shoe. With both of these functions in place, you can be assured that you will have a seamless and safe hike no matter what the terrain is.

KEEN Men's Targhee II Mid Waterproof Hiking Boot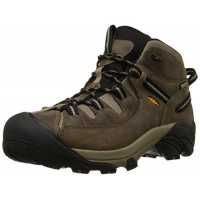 Here's a waterproof hiking boot that offers four-wheel-drive performance for your feet. It is designed to keep your feet dry and let them breathe, and the aggressive outsole bites into the terrain. The mid-cut height adds ankle support. It is 100% waterproof Nubuck Leather that is made in the USA or imported. It has a rubber sole and the shaft measures approximately 12.5" around. The heel is easy to pull-up and has padded tongue and collar. It weighs 17.4 oz / 493.3 g. Also has dual density compression molded EVA midsole.
Pros
Four-wheel-drive performance
Waterproof
Great support for wide feet
Very Comfortable
Cons
Doesn't have a long life span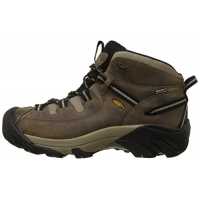 Our Take
With the performance that is comparable to a 4x4 truck, I could say that wearing these boots really gives great overall power and comfort in hiking. I also do not have to worry about getting my foot soaked because of its KEEN DRY waterproofing technology. It feels really breathable because my feet do not feel as hot as if my feet were placed in an oven especially when I go on a hike on a hot summer day. I could say that my ankles really felt great support because of its padded mid-cut collar.

Columbia Women's Newton Ridge Plus Waterproof Hiking Boot
This women's shoes is built with leather and mesh. This suede hiking boot is inspired by classic mountaineering boots. Yet, its lightweight midsole is cushioned and supportive to provide comfort on your most ambitious day trips over rocks, gravel, or any trail you forge along the way. The Newton Ridge Plus features seam-sealed waterproof construction built in with a combination of supportive leather and suede construction. The signature Omni-GRIP non-marking traction rubber outsole provides high grip across a wide variety of terrain, and versatile three season use.TechLite absorbs impact, and a greater percentage of that energy is recoverable as the midsole expands back to its unloaded shape during push-off. Step into it with the lightweight comfort and performance with TechLite.
Pros
TECHLITE lightweight midsole
Omni-grip outsoles
Wide variety of colors to choose from
Cons
Not very breathable
Can be warm during the hot season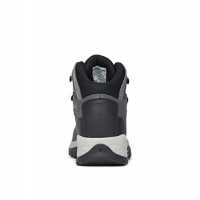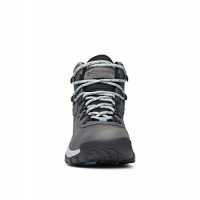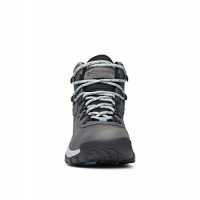 Our Take
These shoes are a must-have option for women. Offering a lightweight durable boot while giving a variety of fashionable choices, these boots are sure to impress your feet and your style. Its TECHLITE midsole minimizes the additional weight to the boots and because of this innovative technology it also gives so much comfort and great support to your feet as if you were floating on air on every step. What's notable about these shoes too is its Omni-grip high-traction outsole to avoid that unpleasant slip, keeping your poise and posture in check. Check these out and choose the right pair to match your perfect outfit, being active doesn't mean you have to forget your sense of fashion, right?

Timberland Men's White Ledge Mid Waterproof Boot
This Waterproof boot is made with 100% leather and rubber sole that have premium full-grain waterproof leather uppers, seam-sealed waterproof construction, and rustproof speed lace hardware with hooks at top for secure lacing. This selection of men's hiking boots, waterproof hiking boots, casual boots, and casual shoes is designed to fit in with your outdoor-ready ensembles. Its shaft measures approximately 4.75" from arch and platform measures 0.5. Timberland has the gear you need for all your outdoor adventures, including jackets and coats for outdoor activities, backpacks and luggage & outdoor accessories.
Pros
Waterproof
Rustproof laces and pins
Great support and compression
Lightweight
Cons
Different manufacturers may differ in quality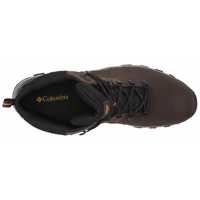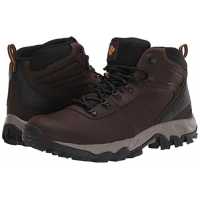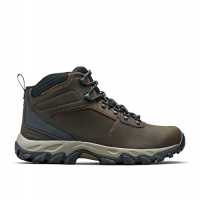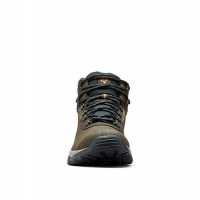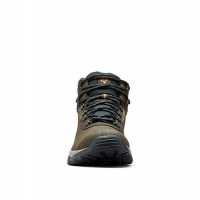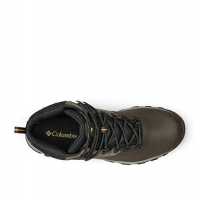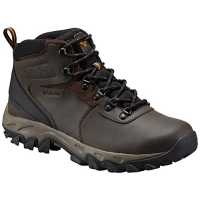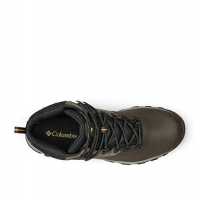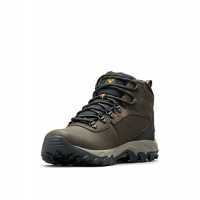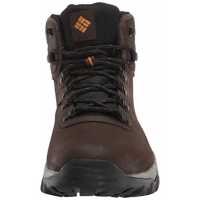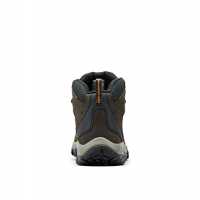 Our Take
It is very important to me that my feet are supported well. while some shoes offer compression that feels like my feet are being squeezed so tightly, this Timberland White ledge gives me the perfect support and compression right out of the box. It takes time for some shoes to break in and get used to, but this one I could take out the box and wear them immediately out to a hike. I don't have to worry about my feet being soaked in water by morning dew or stepping on puddles because of its waterproof body, what is also great is that the metal parts of these boots are rust-proof, you'll not have to worry about shoelace discoloration or even pins falling out of place.

It is important to note that many shoe brands have different manufacturing locations, this means that they have the tendency to have different qualities and sizes. Timberland is not an exemption on this as outsourced manufacturing helps in maintaining lower costs while keeping great quality. Just be sure to do a little more research and fit them before buying.
$76.69


Columbia Men's Newton Ridge Plus II Waterproof
The Newton ridge Plus II is made of leather, suede, mesh and rubber sole. The shaft measures approximately 5" from arch, heel measures 1.5" and the platform approximately 0.50". Columbia Men's Newton Ridge Plus II Waterproof Hiking Boot features the lightweight, durable midsole for long lasting comfort, superior cushioning, and high energy return as well as an advanced traction rubber sole for slip-free movement on rough ground. Treacherous days out on the trail are comfortable and worry-free with this boot's waterproof full-grain leather and mesh bootie construction and its durable mesh tongue for breathability. It also features a lace-up closure for an adjustable, secure fit. This men's waterproof hiking boot delivers style and durability with its contrasting color combinations and soft mesh exterior. This multi-terrain traction system matches specially formulated compounds and treads to specific environments. A dual-zone winter tread pattern ensures solid footing on surfaces such as ice and snow.
Pros
Waterproof
Techlite lightweight midsole
Omni-grip outsole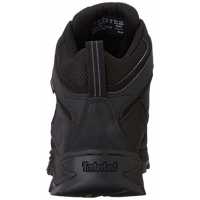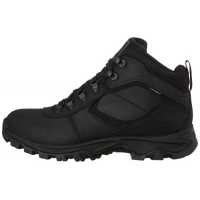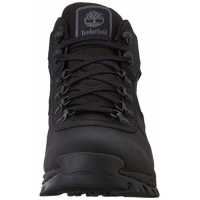 Our Take
I love it when shoes give me the floating like feeling, by floating I mean maximum comfort while feeling very light on your feet. Boot often comes in this really thick and heavy body, as expected to provide for heavy-duty use and long-lasting durability. Not for these Columbia Newton Ridge Plus boots.

They truly live up to their lightweight claim. At first look, you'd probably think otherwise, but as soon as you pick them up, you are not going to expect how light it actually is, and not only that, you'd expect that the inner body would feel hard and uncomfortable which isn't the case for these awesome looking boots. Because of the TECH LITE lightweight midsole, you're sure to have long-lasting comfort with superior cushioning and high energy return. Lastly, the shoes feature their signature Omni-GRIP non-marking traction rubber outsole, so no matter what kind of terrain you are hiking on, in any season you are sure to be provided with a high grip.

Go and check out these cool boots from Columbia and expect to have a great time and comfortably light feeling in your next hike.
$89.95


Timberland Men's Mt. Maddsen Hiker Boot
Make footprints on your favorite trail in Timberland's Mt. Maddsen waterproof hiking boots. These all terrain hiking boots will keep your feet dry in rugged style, these leather hikers take on any adventure and any terrain. It is a 100% leather/TFabric. It has anti-fatigue comfort technology that provides all-day comfort. The internal TPU shank for torsional rigidity. It has compression-molded EVA midsole that provides lightweight cushioning and shock absorption. Durable partially recycled rubber lug outsole is designed for traction. It weighs about 1 pound.
Pros
Good lace and lace loops
Waterproof
Stylish and classic
Anti-fatigue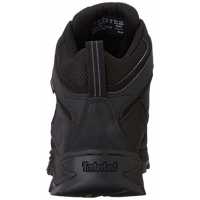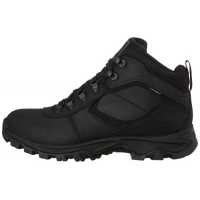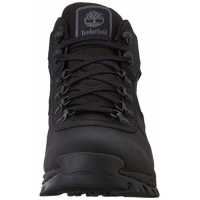 Our Take
A good hiking boots must be lightweight, comfortable, and has good compression. That is because the main purpose of wearing a specialized boots when hiking is to prevent injuries. That being said, the Timberland Men's Mt. Maddsen Hiker Boot is a total stand out!

Not only for the price are they unbeatable but their mere quality is superb. Are they waterproof? Yes and that means that this boots are perfect for hiking no matter what the weather is. They are so comfortable and one of the biggest contributing contributing factor to their comfort are the lace loops and the right laces. The laces are flat and of a slippery material, nylon perhaps. They a quite generous in length also. This combined with metal loops and the hooks at the top, allow the laces to easily slip and adjust automatically to fit movement.
$89.95


Danner Men's Mountain 600 4.5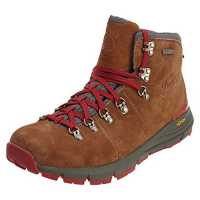 This hiking boot has Vibram Fuga outsole with Megagrip technology offers superior grip on wet and dry surfaces sole. The TPU heel frame enhances support and stability of the boots. Vibram Fuga outsole with Megagrip technology also offers superior grip on wet and dry surfaces. Drawing from years spent building durable leather hiking boots, the makers selected a specific suede for the Mountain 600, knowing that its lighter weight, waterproof and superior abrasion-resistant qualities would hold up to the rugged Pacific Northwest. They designed the boot to have minimal seams and lined it with Danner Dry to ensure it could withstand the wettest conditions
Pros
Lightweight
Comfortable, feels like sneakers
Excellent grip
Flexible soles
Our Take
One thing you need to know about The Danner Mountain 600 is that it features the Vibram SPE (Specialized Performance Elastomer) midsole, an all-new, technical compound engineered to deliver greater comfort and flexibility. This promise of comfort and flexibility is something the makers have lived up to. It is very comfortable and allows a wide range of motions unlike other hiking boots that are stiff and very restrictive.

Many boot makers design their boots to be stiff in the ankles to provide support to prevent you from rolling your ankle. But ankle support is not the primary way to prevent injuring yourself on the trail. . The goal is to design a boot that gives you the ability to flex and feel the terrain under your feet so that your feet can do the job they're naturally designed to do; feel what you're walking on and send signals to the brain that help you maintain your balance. Most boots are so stiff that you lose this natural ability, and as a result, the ankles have to be stiff because you'll be rolling your ankles left and right!

The waterproofing is also very good. The material is suede so you will need to treat it from time to time. They are lightweight too. So if you are looking for boots that have lightweight design, sneaker-like feel, excellent grip in all situations, flexible soles for a good under-foot feel, then these are perfect for you!
$130.61