10 Best Gas Grills
Camping trips are supposed to be exciting, enjoyable, and relaxing all at the same time. But of course, you need food in order to sustain yourself, especially if the campsite is quite isolated. Barbecues and grills are easily the most fun part of the camping experience. It is where you and your friends talk about the beauty of life and the experience that all of you share. That is why you need to bring with you a good gas grill. Well, unless you just wanna suffice yourselves with pre-prepared meals or canned goods. But who wants that anyway?
So if you are planning to go on an awesome weekend camping adventure with your loved ones, there are a few things that you need to watch out for when you buy a new gas grill to bring with you. The first is quality. You have to ask yourself whether or not the grill you have can withstand the travel or that it will not malfunction, especially if you have planned to sustain yourself with grilled foods during the entire trip. The second is the portability. You want your gas grill to be lightweight and compact as to not have extra baggage to carry, particularly when you're going on a campsite that needs some hiking. And lastly, you want your gas grill to be safe.
Well, you don't have to scour the entire internet is search for the best gas grills for your next camping trips. We have curated all the grills that we think checks all the right boxes on this list. Check them out!

Cuisinart CGG-180TB Petit Gourmet Portable Tabletop Gas Grill
A compact portable grill that's large enough to cook a family meal. This grill cooks evenly like a larger grill. Unlike other small grills, the Cuisinart Stainless Steel Petite Tabletop Grill is solid and durable. It's small in size but cooks as well as a full-size grill. It's fueled by propane and features a twist start ignition for easy lighting. This is also perfect for smaller spaces and is great for small decks and patios, or anywhere space is limited. The compact size keeps the heat near the cooking surface, making it more energy efficient than large grills. The perfect grill for the beach, tailgating, hiking, fishing, or camping. The compact size fits neatly into small spaces so it can travel anywhere. Perfect for RVs and boats. It's easy to clean and features a removable grate that's dishwasher safe. The grill features folding legs that provide a stable and durable base for the grill while in use and can be easily folded away during transport and there are colors to choose from.
Pros
Compact
Lightweight
Cooks evenly
Inexpensive
Cons
Can melt the latch that secures the cover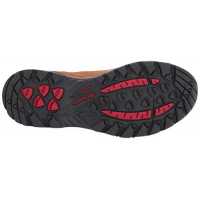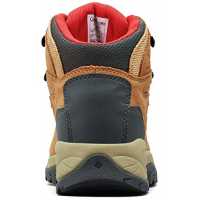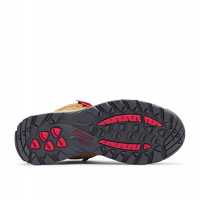 Our Take
When I go camping, I always look forward to when me and my friends are cooking for our dinner. It is one of the best bonding moments we have. That is why it is important for me that the grill that we use will not cause us any stress while we are using it. We don't want such kind of negativity in our trip. That being said, I believe that this gas grill from Cuisinart is one of the best grills that we have brought in our camping trips. Let me explain to you why.

First of all, it is very compact. It is not bulky nor it is very heavy. This is important for us because camping means we have to carry a lot of stuff and we don't want them to be very heavy because no one has the time for unnecessary exhaustion during a supposed relaxing trip. While being compact, this grill still manages to have enough room to cook food that is enough for a small family. The cooking too is very easy as it heats up fast and it cooks the food evenly. There were grills in the past that I have used and one side of it is hotter than the other and I am not happy about it. But with this one, I was very surprised that it can cook meat evenly and with the right temperature.

So I guess with the price that it comes for, this is a definite hero when you're camping. It is lightweight, compact, and efficient. All the right boxes are checked, right there.
$79.95


Weber 1141001 Go-Anywhere Gas Grill
This product is redesigned in 2014 with features upgrades, the Go-Anywhere portable gas grill is sized to go wherever you go. It has a cooking area of 160 square inches only. It is the perfect take-along gas grill for beach-goers, campers, tailgaters and road-trippers with a penchant for grilling in the great outdoors. Now with porcelain-enameled cooking grates designed to eliminate flare-ups, this gas grill gets hot enough to sear a burger or a steak, but can also deliver great results at lower temperature settings. The lid and bowl of the Go-Anywhere gas grill are constructed of premium-grade steel with baked on porcelain-enamel inside and out - your assurance of superior durability even in the most rugged grilling environments.
Pros
Made with high-quality material
Good heating control
Compact and portable
Cons
No flavorizer bar
Can be hard to clean sometimes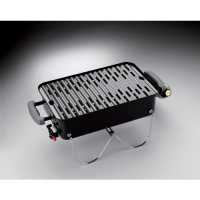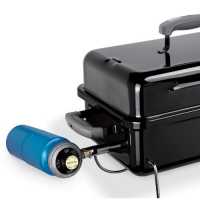 Our Take
Food has always been a priority for me when I am camping. I always make sure that me and my loved ones can eat good food whenever we go out on our adventure. We need energy and eating is always a great time to bond with each other. This is the reason why I invest heavily on cooking tools like a gas grill. A good gas grill will not only serve your right gastronomically, it can also make or break the convenience of transportation. That being said, I think that this redesign gas grill from Weber is definitely one of the best in the market.

Its size is perfect for campers who go out in a small to medium size groups. Cooking for many people can be a challenge in the camp site but you can always turn to this grill for your barbecue needs. It is fitted with porcelain-enameled cooking grates that are designed to eliminate flare-ups. This gas grill gets hot enough to sear a burger or a steak, but can also deliver great results at lower temperature settings. When it comes to its functionality, there is nothing more that I can ask for.

Cleaning can sometimes be an issue with this grill but I guess it's a matter of how good we are at cleaning our stuff that matters. Nonetheless, for the price that it comes for, this is definitely a great value for your money. I highly recommend it.
$69.99


Masterbuilt SH19030819 Smoke Hollow PT300B Propane Grill
The smoke Hollow propane tabletop grill is perfect for any outdoor use. This portable stainless-steel tabletop gas grill is built for BBQ-grillers on the go. It has a 288sq. inches of total cooking surface. The long-lasting stainless-steel construction allows you to experience outdoor cooking wherever you enjoy it most - on picnics, camping, boating, tailgating, or even in your own backyard. The compact design with locking lid, folding legs, & a large front carry handle makes this grill very portable & easy to transport or store. The grill operates on small, disposable, 1 lb propane cylinders (not included), which are available nationwide as a common camping accessory item. Mastering the art of BBQ is no simple task. Like any master craftsman, you need the proper tools If you want to reach for outdoor cooking perfection.
Pros
Very durable
Cooks evenly
Portable
Cons
Availability
Can take a long time to cook sometimes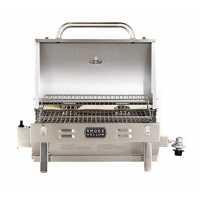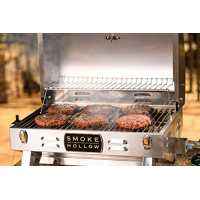 Our Take
If you're a barbecue fan and a camping enthusiast at the same time, then this stainless steep tabletop grill from Masterbuilt is a perfect addition to your collection of your camping tools and gears. For someone who has been camping since I was a kid, I believe that a good gas operated grill can take your camping experience to a great length. Ease of use is one of the primary concerns that I have when choosing for a grill to bring with me and this one has proved that it has what it takes. It heats up easily and it cooks pretty evenly. It also has good design that prevents me or anyone who is grilling from being burned during the process.

But most importantly, out of all the grills that I owned all these times since I started camping, I believe that this one is the most long-lasting. I have had this gas grill for almost four years already and I have brought it to different camping trips but until now it still works fine. My only problem with this is that sometimes it can take a little longer to cook than other grills but I think it's because of the age of my unit. Nonetheless, this is a good product to check out. It may not be perfect but it's worth the money!
$118.89


Char-Broil Grill2Go X200 Portable TRU-Infrared Liquid Propane Gas Grill
Portable Grill2Go X200 Gas Grill from Char-Broil with features that include a durable die cast aluminum construction, push button ignition, lid-mounted temperature gauge and the TRU-Infrared cooking system for no flare-ups, it's designed to be sturdy and convenient, so you can set up your grill with you when you're tailgating, camping or on the beach. You can grill on the go because it has a high-impact frame with legs and carry handles. It has the 200 square inch stainless steel grilling grate. The lid is hinged to the rest of the grill to keep things simple when you have limited space but want to cook, the large handle allows you to open and close the lid safely and easily. When it's time to go, packing up is hassle-free with the securely latching top and dual Cool-Touch heat-resistant handles. Quality rust-resistant and durable steel construction with a black porcelain finish helps to extend the life of your grill – plus, the stainless steel cooking grate is a snap to clean.
Pros
Good security features
Secured lid
Has temperature gauge
Cons
Slightly more expensive than others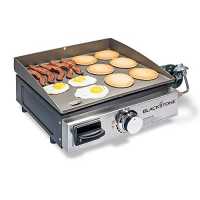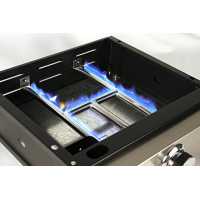 Our Take
Since grilling and cooking deals with fire or too much heat, security must be one of our biggest priorities when choosing which gas grill to buy for our next camping adventure. We want a gas grill that will not be a fire hazard to our tents or that it will not start a gigantic bus fire. On that note, I am happy that this gas grill is built around this very same ethos. The Char-Broil Grill2Go X200 Portable TRU-Infrared Liquid Propane Gas Grill comes with great security features like a push button ignition, a lid-mounted temperature gauge and the TRU-Infrared cooking system for no flare-ups.

These features does not only make sure that the cooking process is not a fire hazard to your tent or to the environment, they also makes sure that the grill cooks evenly and perfectly. I am particularly very impressed by the fact that this grill has a temperature gauge which gives me an almost accurate temperature level which I can use to cook my steak and my barbecue perfectly. The lid is also worth mentioning because it is large enough that it can be opened and closed securely without the fear of being burned. That in itself is an indication of great design.

In conclusion, this gas grill is a good enough grill that does not only do the job but also do the job excellently. For it's price, I think it is a steal!
$89.99


Blackstone Table Top Grill - 17 Inch Portable Gas Griddle
The Blackstone Table Top Grill/Griddle is the perfect stove to bring with you to any event or occasion. 260 square inches of cooking space allows you to cook multiple things at the same time! This portable grill is built with an easy to use electric igniter, uses convenient 1 pound propane bottles for fuel, and has a built in grease catcher. Perfect for camping, tailgating, road trips, hunting and everyday outdoor use. It is also easy to store the griddle top upside down on top of the griddle body after use to save space and can be carried by hand. There are no hassles for the cleanup because you can simply wipe it off with a paper towel. No fuss cooking allows you more time to enjoy the outdoors. This premium Blackstone griddle is 260 square inches (15.25in x 17 in) of heavy duty cooking surface for versatility and durability. This grill has a stainless steel "H" burner that heats up fast! The "H" shape offers even heat distribution and fast cooking with a 12,000 BTU heat output. By using the latest technologies available and complementing them with new own innovations, this could be the leading edge on the market in these categories.
Pros
Easy to clean
Bigger cooking surface
Cooks evenly
Relatively cheaper
Cons
No handle, hard to transport
No cover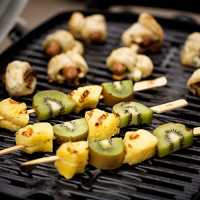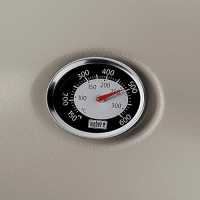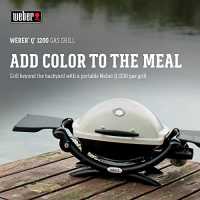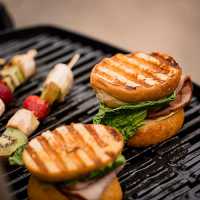 Our Take
Sometimes, you don't want to cook barbecue. Sometimes, you just wanna fry food, instead. So if you are camper who has a wide range of appetite, I believe that it is best for your to invest on a griddle. This griddle can be used for both grilling and frying and works perfectly in small spaces like a tent, for example. This table top griddle is perfect if you are making steak, burgers, hot dogs, etc. because it cooks evenly and perfectly.

It may not have a handle which makes it more difficult to transport, but it is surprisingly very lightweight and compact. Amidst that, it has a relatively bigger cooking surface that makes it easier for you to cook more food in one batch. It also has a grease collector which is also very easy to clean. This is particularly important for me because I don't want to transport greasy stuff when I go out for camping. With this griddle, you can simply wipe the grease off with a paper towel and you have a already have a clean surface. Very impressive.

That being said, this griddle is not perfect. However, it works fine considering that it is relatively cheaper than other griddles in the market. You should give it a chance.
$209.00


Weber 51060001 Q1200 Liquid Propane Grill
The Weber Q1200 Series Portable Gas Grill is a ready, set, on the go burner that is made with high quality materials and equipment to make a perfect grill for any occasions. It has a porcelain-enameled cast-iron cooking grates and cast aluminum lid and body. It is fully assembled out of the box and uses an AAA type of battery. This has an easy-start electronic ignition and infinite control burner valve settings. The cookbox houses the components of the cooking system: cooking grates, burner tubes, and the grease management system. Weber gas-grill cooking grates come in three exceptional materials: porcelain-enameled steel, stainless steel, and porcelain-enameled cast iron. Each type retains heat evenly and sears food beautifully. Porcelain-enameled steel cooking grates are durable and easy to clean. Stainless steel rod cooking grates make lovely sear marks, hold heat very well, and clean up with ease. Porcelain-enameled cast-iron cooking grates combine the ease of porcelain-enameled with the superior heat retention of cast-iron. The burners are spaced to provide heat across the entire cooking grate. The burner valve has infinite control settings, so you can fine-tune the heat levels.
Pros
Sturdy and durable
Cooks evenly
Easy to clean
Easy to assemble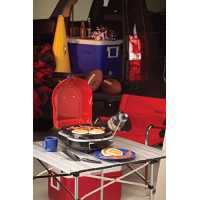 Our Take
Right off the bat, it is necessary to mention how well-made this gas grill is. You can easily how sturdy the shroud feels as it opens smoothly on its hinges. It is made with high-quality porcelain-enameled steel cooking grates and I am very positive that this will last a very long time.

This grill can easily be assembled and is easy to use - perfect for people who are camping all the time because when you're out there in the woods, time is of the essence. It heats fast and can cook food evenly - even without constant attention. All in all, I think this grill is very sturdy, durable, and functional. It serves its purpose and you can definitely try one without regrets.
$78.34


Coleman Fold N Go + Propane Grill
Cook breakfast, lunch and dinner on a grill that folds up smaller than a briefcase with the lightweight Coleman Fold N Go Propane Grill. The large cooking surface gives you the space to prepare dishes for the entire camp. Just hit the Instastart push-button ignition and dial in your heat with the adjustable burner. The PerfectFlow technology keeps the heat steady on the 6,000-BTU burner. It's also easy to clean. A removable tray collects the grease while you're cooking, and the grate is easy to remove and comes clean in your dishwasher. The cooking area of this Coleman Fold N Go Propane Grill is 105sq. In. It has an adjustable burner that gives you precise temperature control. The horseshoe burner provides more even, consistent grilling. It has the built-in handle for easier carrying and extra portability. This also lasts up to 3.5 hours on high on one 16.4-oz. propane cylinder.
Pros
Low energy consumption
Compact and foldable, easy to transport
Cooks evenly
Not expensive
Cons
The latch mechanism that kept the lid closed is not durable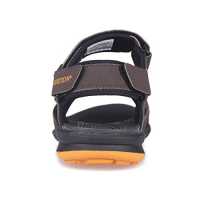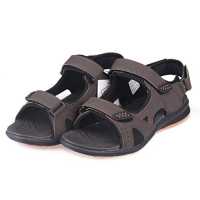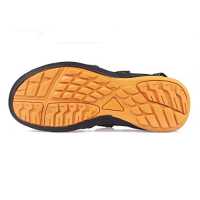 Our Take
We all now that camping and other outdoor activities can have its fair share of difficult terrains and exhaustive hikes. That is why it is particularly important that you bring with you tools and equipment that are not only multi-functional but are also portable, compact and lightweight. One of the things that you should look at is this Propane Grill from Coleman. It is designed for people who wants to have a delicious meal and are always on the go. First of all, it has a foldable design. Because of this, it is very easy to transport and bring even when you need to carry it while hiking. This foldable grill is smaller than a briefcase but has a quite large cooking surface that is enough to cook for everyone in the camp.

Not only that, it also has the PerfectFlow technology that keeps the heat steady on the 6,000-BTU burner. That means that you can cook your food evenly and perfectly without the risk of uneven charring. It is also very easy to clean and it has a removable tray that collects all the grease. This one is very important especially if you're planning to hike to a site where water can be scarce.

Most importantly, this grill has very low energy consumption. The grill can last up to 3 hours and 30 minutes on high on one 16.4 oz propane cylinder. This is enough cooking time for a hike that would last for two days.

As a conclusion, I encourage you to check this one out. This could be the perfect grill for all your camping needs.

Cuisinart CGG-306 Chef's Style Stainless Tabletop Grill
The Cuisinart Chef's Style Stainless Tabletop Grill can be ready for grilling in less than ten minutes, without the need for tools or matches. It features a powerful two-burner system with electronic ignition and dedicated control knobs for each stainless steel burner--cooking choices that are not available on other portable grills. The locking cover, folding legs, and a comfortable carrying handle makes it easy to take anywhere. It's perfect for picnics, tailgating, camping, the beach, or anywhere a reliable grill is needed. Requires a 20 lb. tank of propane. This is made entirely of stainless steel and weighs less than 25 lbs., so it's light enough to carry anywhere, and small enough to fit in a compact car. An integrated thermometer and adjustable burner knobs help you control the heat of the grill for any use, whether it's for warming, baking, roasting or searing. A twist-start automatic ignition means that matches are never required. The Cuisinart Chef's Style Stainless Tabletop Grill requires no assembly. Fold open the legs, attach the gas source and start the fire with the twist of a knob. It's an ideal gift for those who appreciate chef style grilling wherever they go.
Pros
Adjustable temperature
Easy to clean
Has two-burner system
Made entirely of stainless steel
Cons
Can be expensive for some
The burner knobs can sometimes malfunction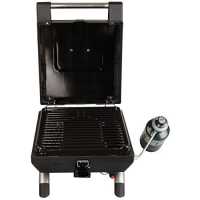 Our Take
The point of camping, at least for me, is to go out in the nature to unwind and restart by being one with myself. With that, I want to be as independent as possible. That is why I need a grill that is not only high-quality but is also easy to use. With that, I believe that the Cuisinart CGG-306 Chef's Style Stainless Tabletop Grill, checks all the right boxes.

One of the features of this grill that impresses me the most is that it has a powerful two-burner system with electronic ignition and dedicated control knobs for each stainless steel burner. Not all grills have this feature and I find it very helpful when cooking especially if I'm alone. Furthermore, since this grill made entirely of stainless steel, it is very easy to clean. In fact you don't need water to clean the grease off. All you need to do is to wipe it off with paper towels and you will have a shiny and clean grill after you finished eating your delicious barbecue.

It also has an adjustable temperature setting that will allow you to cook different types of meats, vegetables, and foods in the right temperature that they require. That being said, I believe that this is one of the best gas grill in the market and I highly recommend that you try it!

Coleman NXT Lite Tabletop Propane Grill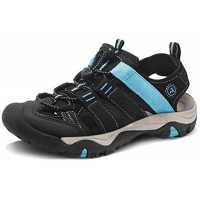 The Cole NXT Lite is a portable propane grill ideal for tailgating, picnicking, and campingEnjoy easy grilling during picnics, barbecues, and tailgating parties. With a heat intensity of 8,500 BTUs, this BBQ grill gives you the cooking power to prepare meat or veggies and uses Even-Temp burners to radiate heat equally across the grill. The Swaptop interchangeable design allows you to switch out the grill grates for a griddle top or stove grate (both sold separately), and the easy InstaStart ignition lights the burners with the push of a button. This outdoor grill excels in all weather conditions thanks to PerfectFlow technology, which helps ensure steady heat output, and heat core technology, which directs heat upward for efficient stove top cooking. With its 168-square-inch cook top, this portable grill offers a cooking surface area large enough to prepare meals for the entire family. And thanks to its porcelain-coated steel surface and removable grease tray, the propane grill is easy to clean. The product is about 20 pounds and is 18 x 16 x 11.2 inches in cooking space diameter.
Pros
Energy efficient
Easy to clean
Even cooking
Cons
Can burn too hot even in low setting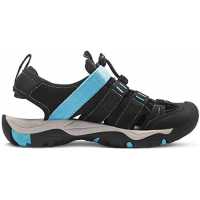 Our Take
Coming from a trusted brand who has invested in design and development of outdoor equipment and tools, this tabletop propane grill from Coleman is another one of their masterpieces. This portable grill is not only very lightweight but it is also designed with thoughtful consideration of carrying it to many outdoor locations. It is fitted with high-quality handles that are ergonomically designed for convenient carrying and to prevent exhaustion.

It also is one of the most efficient grills in terms of power consumption. This product can produce up to 8,500 BTUs with low consumption of the propane and can last you for days for conservative cooking in your camp site. I love the fact that it can evenly cook meat and has settings that are meant for cooking vegetables and other soft food. All in all, this product gets an A from me and I highly recommend that you check it out if you are looking for a gas grill that is not only portable but is also efficient.

Coleman 2 Burner Grill Stove Combo 2000020929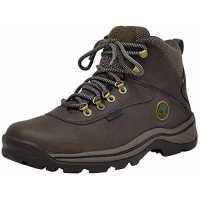 Sautee veggies while you're grilling up chicken, or get the soup going while you're cooking up burgers when you pack the propane-powered Coleman PerfectFlow Grill Stove. This durable, steel-crafted outdoor appliance offers camp cooks a grill and stove at the same time. Each fully-adjustable cooking surface generates up 10,000 BTU of cooking power, while the WindBlock System and PerfectFlow Propane Pressure Control Technology keep the heat steady for consistent cooking. When the meal is over, the non-stick surface that made cooking so easy makes cleanup just as simple and quick.Non-skid feet let you stir pots and pans with ease The grill stove is great for camping, hunting, tailgating and in case of emergencies. This item weighs 14.2 pounds with the grill area of 130 sq. in.

Pros
Has two burners - stove and grill
Very compact and lightweight
Has temperature adjustment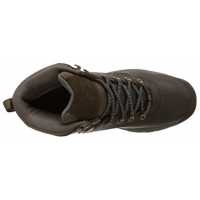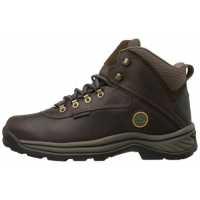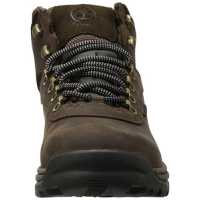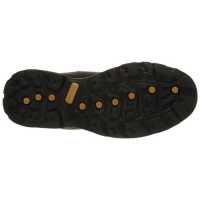 Our Take
Food is something that I am very passionate about. And even when I'm camping I want to eat the best food that I can cook even with scarcity of tools and equipment to make delish meals. That is why I am very happy that I stumbled upon the Coleman 2 Burner Grill Stove Combo. And you guess it right: it is not only a grill but it is also a stove. That means that the cooking possibility is endless. Too bad it doesn't come with an oven with it and that would have been awesome (LOL I'm kidding). The stove part can be a little small but it is perfect if you're cooking for a small number of people. You can saute vegetables, fry eggs, and even make some soup if you're really persistent with it.

It also has a high-power grill that is also energy efficient. It cooks evenly and perfectly due to its temperature control mechanism. But on top of all of that, it is extremely impressive that Coleman was able to fit two burners in one portable and compact piece of art. For me, this is the best cooking implement that you can bring in a camping a trip. A+! Highly recommended!
$79.95