9 Best Hiking GPS
Isn't it scary to go on a hiking trip only to lose your way and not know where you're at and where you're heading to? A Global Positioning System a.k.a. GPS is a beneficial device to take with you, especially when hiking in unfamiliar territories.
Using a GPS is a wise choice compared to using a smartphone's native GPS, especially in terms of accuracy, battery life, and portability. Some GPS devices allow the use of disposable batteries, especially when you're in the middle of the forest or other remote areas with no option of recharging. They are made with a heavy-duty body and are waterproof, making them the perfect companion in your journey, no matter where you are and what the weather is.
The market for GPS has grown since, and many brands have emerged throughout the years. Check out our list of the best GPS devices that's best for your next hiking trip and never get lost!

Garmin GPSMAP 64csx, Handheld GPS with Altimeter, Compass and 8 MP Camera, Preloaded with TopoActive Maps
The Garmin GPSMAP 64csx has a rugged and water-resistant design with button operation and it has a 2.6" sunlight-readable color display. This device is equipped and preloaded with an updatable TopoActive map that features routable roads and trails especially for cycling and hiking. This Garmin GPS boasts its high-sensitivity receiver with a quad-helix antenna, multi-GNSS support (GPS, GLONASS, and Galileo) and 3-axis compass with a barometric altimeter that helps show you an accurate location reading. It has wireless connectivity via Bluetooth and ANT+ technology. The device also includes an 8-megapixel autofocus camera that lets you geotag photos while giving a lasting battery life of up to 16 hours (in GPS mode).
Pros
Sunlight-readable color display
TopoActive maps
Satellite Imagery
Receive notification from your smartphone
8MP autofocus camera with auto geotagging
Paperless geocaching
Supports disposable battery
Cons
Not touch screen
Issues with the Garmin Basecamp software
Our Take
As Garmin leads the market from GPS devices, their GPSMAP 64csx model is packed with so many features as it also gives value to your money. It has a premium build and the screen is easy to read even with on a medium brightness setting under broad daylight. The interface of the device is very straightforward; hence, navigating and familiarizing the features of the devices would take no time at all.

Because of the preloaded TopoActive maps, being off the grid is no problem. It shows routable streets and trails and even terrain. It can also detect natural features as well as buildings, international boundaries and more, which helps to know more about the surrounding especially during less to 0 visibility. The antenna, high-sensitivity receivers, and support for multiple global navigation systems like GLONASS and Galileo, can locate the hiker's position quickly and precisely, it could even keep track of your route so that going back to where you started will not be a problem. This device also supports geocaching! This is a great feature as a fun activity may it be individually or as a group.

In terms of battery life, recharging is no problem. It has a GPS satellite mode to help maximize battery life. Alkaline batteries may last for about 14-16 but lithium batteries are recommended as they may last longer.
$499.99


Garmin GPSMAP 66i GPS Handheld and Satellite Communicator
Planning to go on a tough trek? The Garmin GPSMAP 66i is the best GPS device option for you!
This sturdy, button-operated GPS device features a 3" sunlight-readable color display for easy viewing. It has a preloaded Garmin TOPO mapping with direct-to-device BirdsEye Sattelite Imagery downloads with support for multiple Global Navigation Satellite Systems and navigation sensors. It also gives you access to Active Weather forecasts and Geocaching Live through cellular connectivity. Connect your GPS device to any Mobile Device and with the free Garmin Explore app, you could plan, review, sync data, and access unlimited maps, imagery, and charts.
This model uses inReach technology for satellite communication. It enables two-way messaging and LiveTrack location sharing so that you could always stay in contact with your loved ones, teammates and more. It also lets you trigger an SOS to the GEOS 24/7 emergency response team in case of emergency.
Pros
Large display
Added InReach satellite messaging
SOS
Active weather forecast
Up to 200 hours battery life
Cons
Lower battery life compared to other InReach devices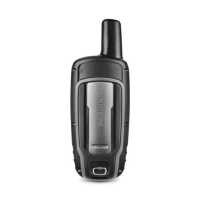 Our Take
Right off the bat, its many features and the availability of InReach technology makes this model Garmin's current top of the line GPS handheld. Through its two-way messaging feature and its capability of sending SOS to a 24/7 emergency rescue unit, this device is incomparable to Garmin's other GPS devices. What makes it amazing is not only is this fitted with the best Garmin navigation system, it also has a live weather forecasting feature.

Build wise, it has that premium finish and has a large 3" screen which makes reading easier and the screen is bright enough to see under the direct sun even at a lower screen brightness setting. Connectivity is extensive as it supports Wifi and Bluetooth connection. This allows strong connections between mobile devices and allows connection with other Garmin devices such as watches, sensors and health devices. It has a long-lasting built-in lithium battery that lasts up to 35 hours on normal usage and about 200 hours on Expedition mode even with the InReach technology in use.

This product is so versatile that it can be used as a dedicated road GPS for driving because of the optional City Navigator map that includes thousands of points of interest that can be searched and navigated to. This lets you buy one device that will work on the road or on a trail.

Garmin GPSMAP 64st, TOPO U.S. 100K with High-Sensitivity GPS and GLONASS Receiver
Another one from Garmin's GPSMAP series is the budget Garmin GPSMAP 64st with High-Sensitivity GPS and GLONASS Receiver. This device is a sleek, rugged, high-performance handheld GPS device that features a 2.6-inch sunlight-readable color screen and a high-sensitivity GPS and GLONASS receiver with a quad-helix antenna for superior reception; whether you're in deep woods or just near tall buildings and trees, you can count on GPSMAP 64st to help you find your way when you need it the most. It is preloaded with TOPO US 100K, 250,000 caches for paperless caching from Geocaching.com, plus a 1-year BirdsEye Satellite Imagery subscription and has a battery life of 16 hours.
Pros
Wireless Connectivity
Smart Notification
Geocaching
Precise location detection
Expandable storage (MicroSD)
Cons
Smaller screen size
Lower battery life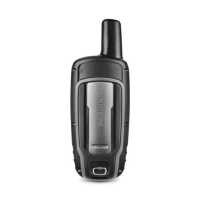 Our Take
The quality of a product is usually associated with its price. The cheaper the product is, the lower the expectation is on its quality, but the Garmin GPSMAP 64st is an exception. With a cheaper price comes a feature-packed device that gives you everything you need on your hiking trip. Its speedy and precise location detection helps find your location on the spot, and its high-sensitivity antennas and sensors assure you that you will always stay connected and never get lost. The device comes with a large storage space of 8Gb that is expandable with a MicroSD card, enough to fit the basic maps you will need. 24k topos are also available in case of the need for specific ground details. The 2.6" screen is bright enough to see even under the sun without needing shade or squinting your eyes

This product is very straight forward in giving location detection needs and is packed with good battery life and storage option depending on the need. This is highly recommended for those who want to upgrade from an older version and still get great quality for a lower price, this is also best for those who go hiking for leisure and just want location right then and there without the need for other extra features.

Garmin eTrex 10 Worldwide Handheld GPS Navigator
Another line of GPS by Garmin is the Entry-level eTrex Series. The eTrex 10 is a rugged handheld navigator with a preloaded worldwide base map and a 2.2" monochrome display. It retains the core functionality, affordability and long battery life that made the eTrex the most dependable GPS device available. It has an improved user interface and features paperless geocaching that stores display key information, including location, terrain, difficulty, hints, and descriptions, which means no more manually entering coordinates and paper printouts. It sports a 25-hour battery life with 2 AA batteries. The eTrex 10 makes a great choice in handheld navigation for the budget savvy outdoor enthusiast.
Pros
Water resistant
Has core GPS functionality
Very affordable
Easy to learn
Cons
No support for custom maps
No alarms
B&W screen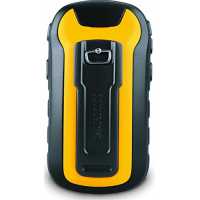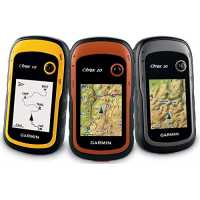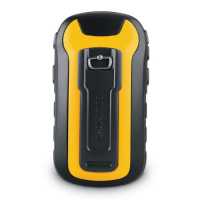 Our Take
I'm a simple guy, with simple desires. One is to not get lost while out in the thick of it. Been there, done that, don't recommend it. I'm also not looking to spend a lot on helping to prevent that situation again.
If you're like me who just doesn't want to get lost in the woods during a hike, or who basically just mark the camp, go for a hike, see something cool, mark that too, find that cool thing again in the future, then Garmin eTrex 10 is a great and dependable entry-level GPS for you. It has the core functionalities of more advanced systems in a very easy to learn the system. This product is great for those with little or no GPS experience. It is also perfect for kids who want to learn the ways of hiking, and with its geocaching feature, it's not that hard to insert some real-life treasure hunting fun for the entire family.
$90.56


Garmin Foretrex 401 Waterproof Hiking GPS
The Foretrex 401 is the only wrist-mounted GPS device in our list. It has a high-sensitivity waterproof GPS receiver, an electronic compass, and barometric altimeter. The device is equipped with a TracBack feature that keeps track of your path and is displayed as a dotted trail on its 100x64px LCD screen, you can now retrace your steps back to where you started. The Foretrex 401 lets you create and store routes to all of your favorite places and provides other helpful information, including a trip computer, sunrise/sunset times, and hunting and fishing information. You can also connect accessories with your devices like a heart rate monitor through wireless connectivity, and store and analyze your hiking activities through USB connectivity to your PC. It has a 17-hour battery life and replaceable AAA batteries; you'll never worry about making it back.
Pros
Wrist-mounted
Lightweight
Battery replaceable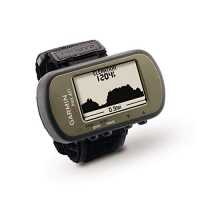 Our Take
As a person who always wants to keep my hands busy, being able to use both my hands when I'm in a hike and making sure that I don't get lost in the woods is very important to me, and that's where the Foretrex 401 comes in handy. I could strap on the device to my wrist just like a normal watch and this is just like an upgrade to it. My new "watch" does not only tell me what time of the day it is, but it also tells me where I am going, the direction I am following, the elevation of the land and not to mention, it keeps track of the path I took! I do not worry anymore about losing my way because I know I have the Fortrex 401 to guide me back to where I started my hiking journey; also, as compared to the handheld devices, I do not worry about losing my GPS because it is just strapped on to my wrist. Losing battery during my trip is not a problem because it packs a long battery life and in case, I do run out of it, there's nothing a spare battery can fix.

This is a really great and handy device, especially for leisure hikers, skiers, and campers just like me.

Garmin in Reach Explorer+, Handheld Satellite Communicator with Topo Maps and GPS Navigation
The inReach Explorer+ is one of Garmin's Handheld GPS devices with inReach Technology. It is the satellite communicator and GPS navigator that uses 100% global Iridium coverage for 2-way messaging, tracking and interactive SOS to the 24/7 search and rescue monitoring center from anywhere in the world. It also allows tracking and sharing your location as well as receiver weather forecasts so that you will know what conditions to expect on the way. The devices come preloaded with DeLorme TOPO maps with onscreen GPS routing plus a built-in digital compass, barometric altimeter, and accelerometer. Using the free Earthmate app, you can sync your device to any smartphone to access maps, aerial imagery, and US NOAA charts via Bluetooth connectivity.
Pros
inReach Technology
2-way messaging
Interactive SOS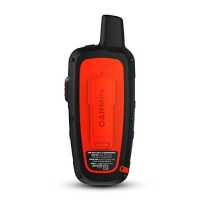 Our Take
Hiking is not just an ordinary walk in the park kind of hobby. It involves so much preparation and planning, from the equipment and materials to bring, the clothes, the shoes, the emergency kits, the food, the water, and many more, and this does hold most especially when I am planning on one of the greatest hikes of my life; trying to reach the peak of that mountain I been dreaming of. The inReach Explorer+ is one of the best choices of GPS devices to bring. There is nothing more comforting than knowing that I am safe and letting my loved ones about my safety and my journey because, through the inReach technology, I could share my location with them, as well as communicate with them. The technology also assures me that in case of emergency, help is just a button away. With this device, not only are my basic GPS needs met, but also my need for communication. This gives me so much peace of mind. Although the screen is not touch-enabled and is a bit smaller than some top of the line devices and the map isn't as ultra-bright as newer units, it does the work I need.
$399.98


Garmin eTrex 30x, Handheld GPS Navigator with 3-axis Compass, Enhanced Memory and Resolution, 2.2-inch Color Display, Water Resistant
This specific model of the eTrex series of Gamin's handheld devices is an upgrade to the previous eTrex 30. It has an enhanced 2.2-inch, 65k color, sunlight-readable, 240x320px display for a more readable display and an internal memory expanded to hold more maps. It retains the ease-of-use, durability, and affordability that eTrex is legendary for and can also be used on ATVs, bicycles, boats, cars or hot air balloons. This device is packed with a worldwide basemap with shaded relief and a 3-axis compass and barometric altimeter.
Pros
GPS and GLONASS support
Geocaching
Colored Screen
Cons
Tend to be slow
Learning takes time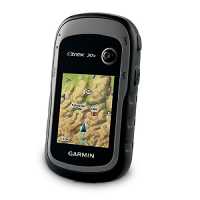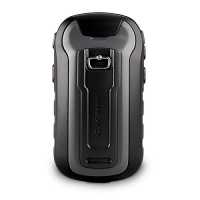 Our Take
When going on a hike, I want to make sure that I have all my equipment ready and I make it a point to find the best products in the market that, not only does it provides my basic needs, but it also gives value to my money by rendering more features and is not a hassle when carrying around.
This Garmin eTrex 30x, Handheld GPS Navigator with 3-axis Compass, Enhanced Memory and Resolution, and 2.2-inch Color Display is a great choice for a GPS device. Its small and compact body fits in my pocket snuggly and doesn't feel very bulky. It is water-resistant and with a rugged look, it fits perfectly with my overall hiker aesthetic. While it provides me with a basic worldwide basemap, it also has the ability to add maps in case I decide to have a new trip one day. In addition, the device also provides an electronic compass and barometric altimeter. This gives me the confidence to be ready to go anywhere and explore the wonders that mother nature has in store for us. If you are new in the market, the Garmin eTrex 30x is one of the best entry-level GPS devices you should consider.
$249.99


PRIMETRACKING Personal GPS Tracker
This might be the most unique product in our list of devices because this is not a handheld or strap-on type of GPS device. The Prime Tracker Mini GPS Location Tracker tells you exactly where you, your loved ones and your valuable possessions are, and where they've been. It is mini, portable and can track location in real-time through its satellite-based Google maps GPS. The device is 4G-LTE ready and can connect your smartphone or desktop through an application. It has about 2 weeks' worth of battery and has an unlimited range of detection for historical route-tracing and time stamp recording.
Pros
Very small
Versatile
Geofencing enabled
Real-time location detection
Cons
Smartphone/PC dependent
Needs Cellular Service
Our Take
Losing my things in a public place is very common and causes stress, but if I unintentionally lose something en route my hiking trip, it will drive me crazy. There's probably less or maybe zero hope for the chances of finding them again. Luckily there is a product like the PRIMETRACKING Personal GPS Tracker that could help me solve the problem. The personal tracker is so small that you could probably fit in my hand with a close fist. I can slip it in my bag and still be able to find it in case I would foolishly lose it in the wilderness because of its real-time location detection. It also offers historical route-tracing and time stamp recording which may really come in handy for example like if I want to know when I lost my things I could check the time stamp or maybe if my thins would have been stolen I would be able to identify the route to track them down. Since the devices uses a Google maps GPS, I could access the device through an app in my smart phone. The only downside to this product is that it uses 4G-LTE, which means that it is dependent on a cellular network connection. Overall, this is a very trustworthy product in case you lose your things too.
$19.99


Garmin eTrex 20x, Handheld GPS Navigator
Featuring a 2.2" 65K color sunlight-readable display offering increased resolution with a 3.7 GB of internal memory and microSD card slot that lets you load a variety of maps, including TOPO 24K, HuntView, BlueChart g2, City Navigator NT and BirdsEye Satellite Imagery, the Garmin eTrex 20x is another Entry-level GPS to look out for. It has, preloaded, a worldwide basemap with shaded relief, and with its its high-sensitivity, WAAS-enabled GPS receiver, HotFix satellite prediction and GLONASS support, eTrex locates your position quickly and precisely and maintains its location even in heavy cover and deep canyons.
Pros
Enhanced screen resolution
Expanded Internal Memory
Geocaching
Can Add maps
Cons
No Electronic Compass
No Barometric Altimeter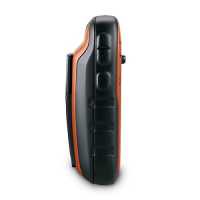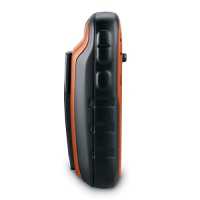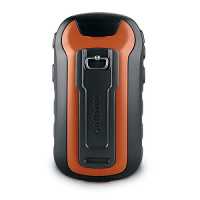 Our Take
The Garmin eTrex 20x is an upgrade from the previous version eTrex 20 with its enhanced screen resolution and upgraded internal memory. This specific product is also a higher version to its sibling, the eTrex 10 that has a black and white screen, and does not have support for adding maps. This is a great choice for an entry-level GPS device because it gets the work done. It accurately detects your location with its very sensitive receivers while it also supports HotFix and GLONASS, you would not worry about getting your location wrong, which is as expected from any Garmin product. It packs the basic features and more in a small package and a very affordable price.

Going on a hike doesn't have to be all climbing steep paths or walking long trails, it is always great to have some fun on your hiking trip especially when around friends and family with the help of the Geocaching feature. Isn't it great to go on a treasure hunt with a great company? Just don't forget to spread the fun by leaving something behind for others to find too!